The Diver Medic Technician – Course Review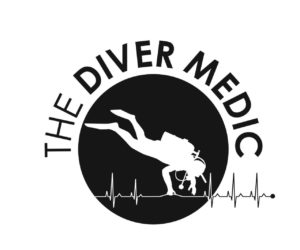 I wanted to share a great experience on a course I have recently attended. The course was the Diver Medic Technician course, run by Chantelle Newman.
The Diver Medic Technician (DMT) course is run by DAN Europe at Code Blue Education. It really teaches you to be prepared and gives you great confidence to control and deal with any diving related medical emergency. It is both theory and practical based.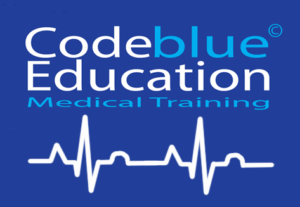 My first aid background started with an emergency first aid course in 1991, I did several other first and lifesaving qualifications over the next couple of years and I became an examiner and instructor for First aid in 1993 through an Occupational Health consultancy. I have maintained some form of lifesaving and first aid qualification for pretty much the whole 25 years since that first course and have held qualifications with the RYA, BCU, COCLG, BSAC, SSI, EFR, AIDA and several other notable agencies. I have also qualified hundreds of First Aiders and rescue trained staff myself.
I have wanted to improve my knowledge past this basic level for many years, so when I found out there was a course running in Brentford, London with www.thedivermedic.com I just had to do it. The course prerequisites are for the student to be over 18 years of age, rescue diver (or equivalent) and above or have held a first aid at work certificate. They should also at least hold a current EFR/ BLS/First Aid Certification. This course was certainly a much higher level of knowledge than I have been exposed to before.
The course was headed by Chantelle Newman. In South Africa Chantelle became the youngest female diver to be NAUI certified and qualified in 1985. She has brought together her passions for diving and medicine to increase diving safety awareness worldwide.  She founded the Diver Medic Facebook Group and the magazine 'Diver Medic.'  She was the second only female to develop a Diver Medic Technician (DMT) Course accredited by IMCA for Commercial divers and DAN Europe for recreational divers, a course which Chantelle remains the only female able to teach.  She is on DAN Europe Training Committee, and is a regular speaker at the UK dive shows. Chantelle continues to work on projects related to Dive Safety and Education. Chantelle has recently been awarded Women Divers Hall of Fame 2016
All of the staff used by Code Blue are industry professionals. This is important because this is not a course you want to do to with amateurs. There is in certain areas of the diving industry almost what I would describe as desperation for some Instructors to try and make money from skills they have not mastered themselves, and simply either sign off through an agency or scrape together a basic CV of skills and pretend they are going to offer value for money. If their primary objective is short term financial gain from skills they don't even possess properly, then the outcome will be courses with little value no matter what they charge. Code Blue are one of the places doing it correctly, they know their stuff, they are highly experienced in their field. My advice is to seek out operators of this calibre when trying to improve yourself especially where safety is involved. The trainers were personable yet professional, and knowledgeable and put together a course that was hands on, fun yet very educational too.
Prior to the course we were given several self-study tasks to achieve. It was a great refresher on Oxygen administration, AED, hazardous marine life injuries, First and decompression theory and a very comprehensive Diver medic technician book. I really brushed up on my knowledge and had learned lots of new information before attending the course which set me up for a good learning experience and got me a couple of extra qualifications along the way too.
The equipment used on the course was exceptional. We were provided for free many pieces of equipment and manuals plus DVDs and during the class many of the items we needed to use such as needles, gloves and sutures were disposable, this course must have cost a lot of money to put together and also continue to run, but quality is its main goal. The main manikin was the best I've ever used on a course. You could inject it, listen to its lung and stomach noises, you could test for pulse, blood pressure, it was hooked to a unit so it could show deterioration or improvement depending on your actions, as well as the normal CPR you can do on standard dolls. It meant the many real life scenarios we were given were very realistic giving a true benefit to the course.
The DMT course was put together for commercial divers working remotely, so they could deal with diving emergencies. The perceived risks of commercial diving are higher, but in fact more recreational incidents occur. The DMT is a 10 day course and you receive the DAN Europe – DAN Recreational Diver Medical Technician certification, which is valid for 2 years
I would recommend this course to anyone wanting to further their first aid knowledge to an advanced level, I would recommend it to all teaching first aid instructors, knowing those next steps gives a real insight into what you should be doing to help a casualty. I would also recommend it to and Scuba and Freedivers as a way of being in a position to help your fellow divers in an emergency, but especially career industry professionals as they are responsible regularly for their students and this course will certainly save lives.
I have listed some of the Diver Medic Technician course subject areas covered:
Bleeding

Fractures, sprains and muscle trauma

Shock

Burns

Electric shock

Asphyxia, pulmonary oedema

Respiratory arrest

Cardiac arrest

Convulsions

Hypothermia

Hyperthermia

The musculo-skeletal system

The nervous system

The heart, blood vessels, circulation and blood

The lungs

The ears, sinuses and vestibular organs

Personal hygiene in the management of injuries

The systematic method of examining injured or ill patients including divers

Methods for monitoring vital signs such as pulse, respiratory rate,

temperature, blood pressure

Methods of caring for a casualty on site and during transportation

The administration of oxygen:

Decompression illness including pulmonary barotrauma and gas

Setting up intravenous infusions

Parenteral administration of drugs

Suturing

Catheterisation.

embolism

Squeeze

Ear problems – infections, barotrauma, routine hygiene in saturation environments

Injuries to skin and eyes

Near drowning, secondary drowning, vomiting under water

Carbon dioxide retention and poisoning

Carbon monoxide poisoning

Other breathing gas contaminants, e.g. hydrocarbons

Oxygen toxicity

Anoxia and hypoxia

Nitrogen narcosis

Underwater blast injury

High pressure nervous syndrome (HPNS)

Diving accidents

Thermal stress – the effect of cold on divers' performance,

Dental problems – recognition and first aid

Dangerous marine animals – treatment of common injuries

The first-aid equipment available at the site of a diving operation

The management of medical emergencies within a diving bell

Communications with EMS

Use and hazards of the drugs and intravenous fluids

Theoretical teaching of bladder catheterisation

Theoretical teaching and practice where available of Insertion of pleural drain for pneumothorax

Airway maintenance (laryngeal mask)
Contacts for the course:
E-mail: info@thedivermedic.com
Website: http://www.thedivermedic.com/