Freediving German deep pool
(20 metres) and Christmas Markets
We had a fantastic trip to Cologne and Siegburg in December. 6 of the club went to pave the way for future trips there and the place was amazing. The diving pool was clear, plenty of space and you can spend all day in there. It was 26 degrees so a wetsuit is recommended but makes it a comfortable day in a 3mm. We had plenty of time to increase confidence for the newbies, get some training on courses out there, and for the experienced members it was play time in the sunken city, down to the bottom of the pool and through the swim throughs.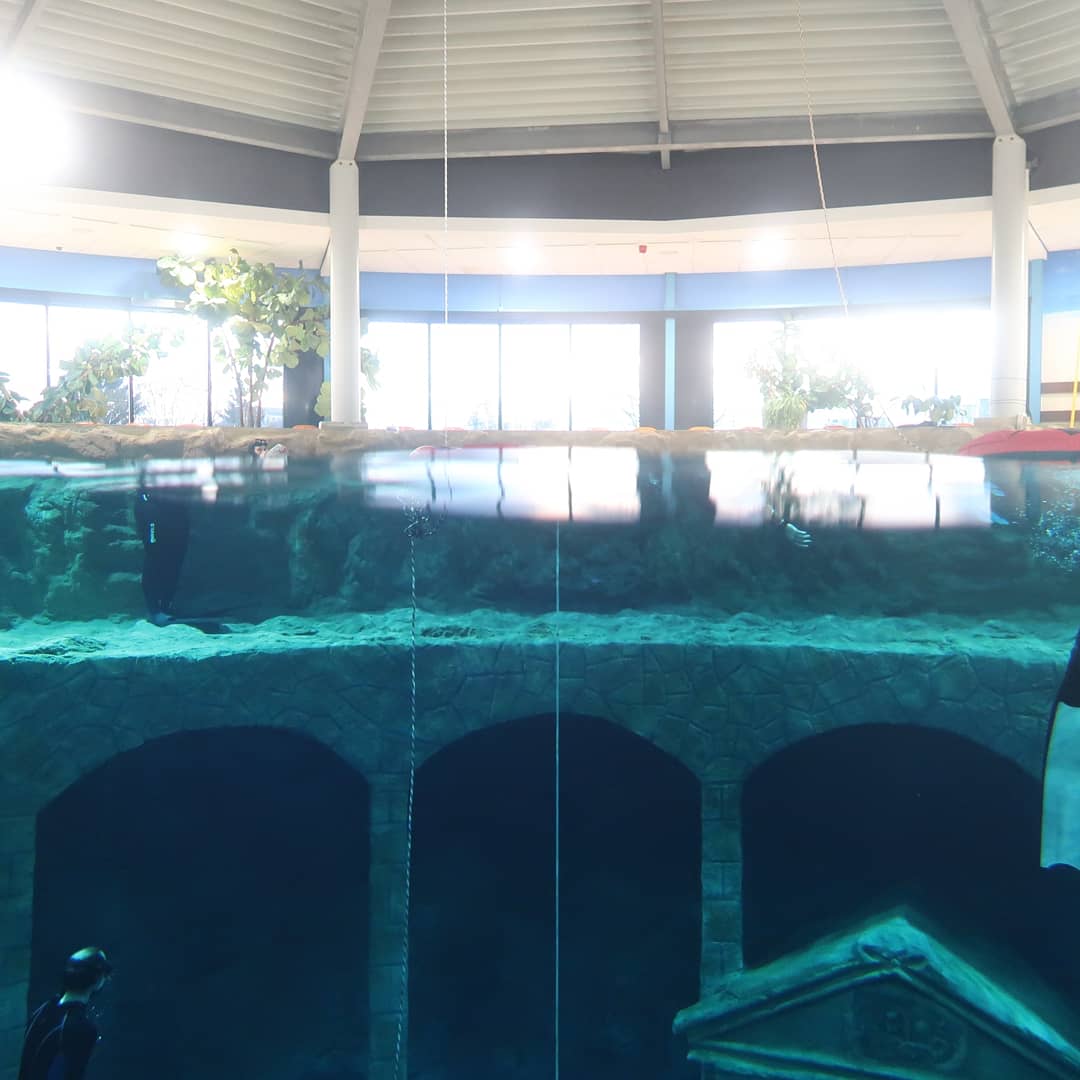 The markets themselves were fantastic, especially the medieval market in Siegburg which was walk able from our hotel and the pool. The photo we uploaded start to do it justice, but the smells, the aura and the feel of the place need to be experienced to really understand how fantastic it was. No electric just flames and candles lighting the place, truly unique Artisan creations being sold from lovely stalls. I will definitely learn some German before going next time though.
A quick video can be found here: https://youtu.be/gMDg4F9MMcQ
Details of the 2019 freediving trip below were as follows, this years dates are being planned for the week 7th – 11th December 2020, more details to follow.
Flights:
Manchester to Cologne Bonn with Ryanair
Recommended: Manchester-Cologne 08:00 Tuesday 10th December, return Cologne-Manchester 06:55 Thursday 12th December
Approximate costs: £250 (plus flights and transfers)
What is included:
Hotel- (based on 2 nights, 2 sharing) and Dive fees- (2 full day passes 10:00 – 19:00)
I can arrange kit hire for collection prior to trip
Also included:
Breakfast Buffet
WiFi
Use of the Octopus Water World
Free use of sauna & fitness area
Lead for diving
Not Included:
Flights- £56 (this may change the later you book)
Transport,
Food etc.
Courses and personalised tuition can be organised in advance at additional cost.
Diving:
20m deep, 26c crystal clear pool with platforms, caves, swim thrus, and a sunken city. Newly refurbished August 2019. Great for photos! Scooter rental available, dive shop on site.
Diving 10:00-19:00 daily, with optional evening session 18:00-22:00 (extra ticket cost).
Open sessions- no time restrictions, unlimited diving!
Accommodation:
Friendly Cityhotel Oktopus, Siegburg. 3* hotel with en suite double rooms, includes buffet breakfast and access to swimming pools with fun slides (dive centre separate cost) and sauna/fitness centre. Everything on one site- dive centre, dive shop, hotel, restaurant, swimming pool with slides, Finnish sauna, gym…
Hotel and Dive Centre located in Siegburg, 20 minute drive from Cologne Bonn Airport and 30 minute drive from Cologne Cathedral. Siegburg town centre located 10 minute walk from the hotel.
Christmas Markets:
Siegburg Medieval Market- 11:00 – 20:00 daily
Cologne Christmas Markets: Angel's Market 09:00 – 21:00 daily, Cathedral Christmas Market 11:00 – 21:00 daily, Old Town Christmas Market 11:00 – 22:00 daily
https://www.christmasmarketsgermany.com/cologne.php
Itinerary
Tuesday 10th December
08:00 Fly from MAN
10:35 Arrive CGN
12:00 Arrive Oktopus Hotel, check in. Lunch and snacks available from hotel bar, restaurant, or dive centre
~13:00 – 19:00 Dive Pool!
19:00 Evening at leisure. Options: swimming pool and sauna. late night entry ticket for Dive Pool til 22:00, dinner in Siegburg or venture into Cologne city centre for markets
Wednesday 11th December
Wake up, breakfast buffet
09:59 Outside dive centre to be first in water
10:00-19:00 Dive Pool!
19:00 Cologne markets! Eat, drink, shop, craft demos, music, skate (yes to curling)
Thursday 12th December
06:55 Fly from CGN
07:35 Arrive MAN
Collect bags, part ways, start planning next trip